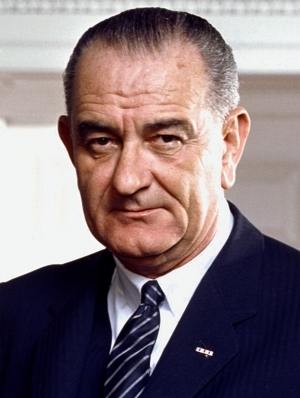 **PLEASE NOTE THIS IS A VIRTUAL PROGRAM THAT WILL TAKE PLACE VIA ZOOM. Registrants will receive a link to access the Zoom Webinar via email.**
President Lyndon Johnson is known for being the "Civil Rights President," but he was so much more than that. His years as a teacher, Texas representative, Congressman, and President shaped his political career and reputation. His family, determination, and genuine care to make the United States a better, more equitable place is really at the heart of this complex individual. Join the LBJ Library to explore this fascinating President, from childhood through adulthood and to his decision not to run for a second term. Led by Sheila Mehta, Education Specialist for the Lyndon B. Johnson Presidential Library and Museum.
This program is in partnership with the Tewksbury Public Library.
Register directly on Zoom HERE.
NOTE: This program will be recorded. All registrants will receive the recording via email within 24 hours of the program.