All Programs Sponsored by Friends of Boyden Library
Summer Reading Kick Off - Saturday, June 18th

Summer 2022: Read Beyond the Beaten Path
Boyden Library's 2022 Summer Reading Program will run June 18 - August 31. The Library will use iREAD's theme Read Beyond the Beaten Path. 
Track your minutes reading and activities using our online program, Beanstack for incentives and ticket drawings. 
Start HERE to register for all challenges.


Take a Tromp through the Swamp: Family Concert with Tom Sieling, Foxborough Common - Saturday, July 9th at 10 a.m.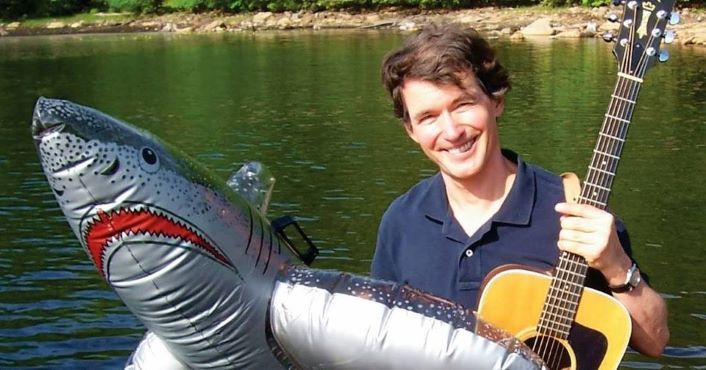 Let's take a musical "Tromp through the Swamp" with singer, guitar, banjo, and drum machine player Tom Sieling! Every show is a top-ten lineup of most fun, most participatory kids' songs out there – many are even a bit athletic! Cool nature and science facts and pictures will be part of the program, too (... like a real rock show!). 
This program will be held on the Foxborough Common. In case of inclement weather, we will move indoors to the Community Meeting Room. 
Please register so that we can best plan for this event. 

Roaring Rockets Storywalk with Miss Carol from Self Help, Inc. -Tuesday, July 12th at 10 a.m.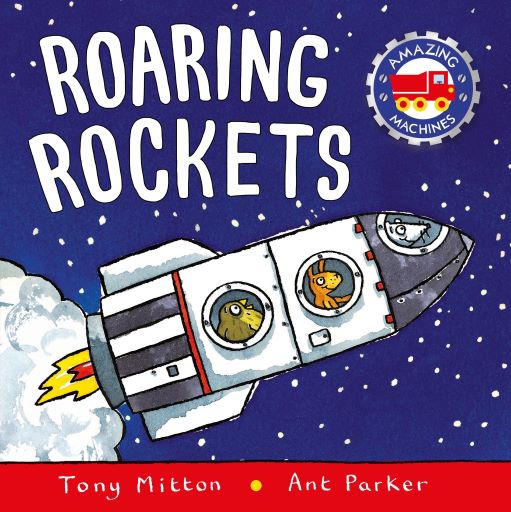 This Story Walk is for families with children of all ages. The program will begin with children utilizing the Library space. When individual families are ready to start the walk, they will sign in and begin their FUN journey of combining a children's story with a walking route outdoors! At the end of the walk the children will participate with an art project that corresponds with the story.  
REGISTER NOW: email ccarver@selfhelpinc.org
WEATHER PERMITTING outdoors- if the weather is poor that day it will be held indoors at the Boyden Library's Community Meeting Room. 

Anyone Can Draw Cartoonagrams with Steve B, Ages 7+ - Tuesday, July 12th at 5:30 p.m. & 6:30 p.m.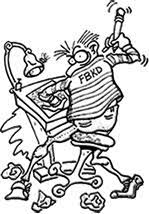 Steve B's cartoonagrams are cartoon characters that are easy to learn to draw and easy to remember. Students use letters of the alphabet arranged in a key word or phrase to construct amusing cartoons. This program is ideal for students who don't think that they can draw: they will discover that they can. It is also very stimulating for artistically inclined students since they can learn a new method for applying their skills and imagination.
Sessions at 5:30 and 6:30 p.m. 
Please register here.

Puppet Story Time with Leigh Baltzer, Ages 3-8, Foxborough Common - Tuesday, July 19th at 10:30 a.m.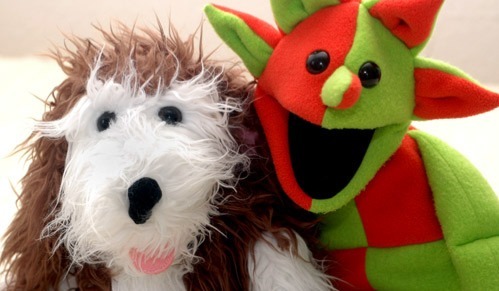 Through Me To You Puppetry invites you to join Newton and the gang for some storytime fun! Newton and his puppet friends take turns reading stories and singing songs with the kids. At the end of the show, the kids are invited to say hi to Newton & even play with some of his puppets! For more information about Leigh Baltzer visit: https://www.throughmetoyou.com/
Please register so that we can best plan for this event. 
This program is scheduled to take place on the Common. Rain moves this program to the Community Meeting Room. 

Teddy Bear Picnic with Rollie Polie Guacamole, Foxborough Common - Thursday, July 21st at 10 a.m.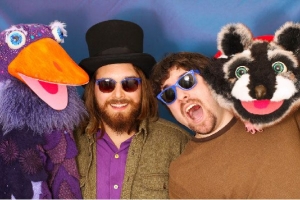 Bring your favorite bear (or stuffie), a snack, and a blanket! 
Winner of the prestigious Parents' Choice® and NAPPA Awards, Rolie Polie Guacamole has developed a smart, parent-friendly musical style that dresses up original tunes and classic covers with vibrant harmonies and deft instrumental layers, plugging in a sizzling electric current of rhythm that lights up lyrics humming with relevance and humor.
After the concert, join us for a special visit with New England Revolution Mascot Slyde The Fox. Description: A mischievous, yet compassionate mascot, Slyde is a fan favorite, who has been known for his trash-talking with other mascots, even outside MLS. Although it doesn't always appear in the box score, Slyde is an invaluable member of the club.
Grandy's Ice Cream Truck will have ice cream for purchase after the concert. 
Please register so that we can best plan for this event.

Learn Ukulele with Julie Stepanek, Ages 8-12, Foxborough Common - Monday July 25th at 2 p.m.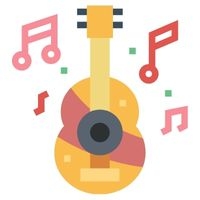 Want to try an instrument that is fun and easy to play? Join Julie Stepanek as she shows the fundamentals of ukulele playing. You'll learn how to tune, strum and read chords. After a short lesson, you'll be able to play songs. No experience necessary. Bring your own ukulele or borrow one of hers.
Family Concert with Philip Alexander, Foxborough Common - Thursday, July 28th at 10 a.m.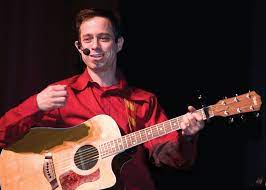 Sing, play, grow… dance and laugh too!  Singer, songwriter, storyteller and popular children's entertainer Philip Alexander performs original songs and stories as well as traditional tunes from around world. A talented multi-instrumentalist, Philip's performances include a rich variety of sounds: guitar, harmonica, ukulele, dulcimer, ocarina, bamboo flute, djembe drum, xylophone and boomwhackers. You will be inspired by this unique and talented performer! 
Please Register HERE
Family Theatre on the Common: To Bee or Not to Bee - Wednesday, August 3, at 6:30 p.m.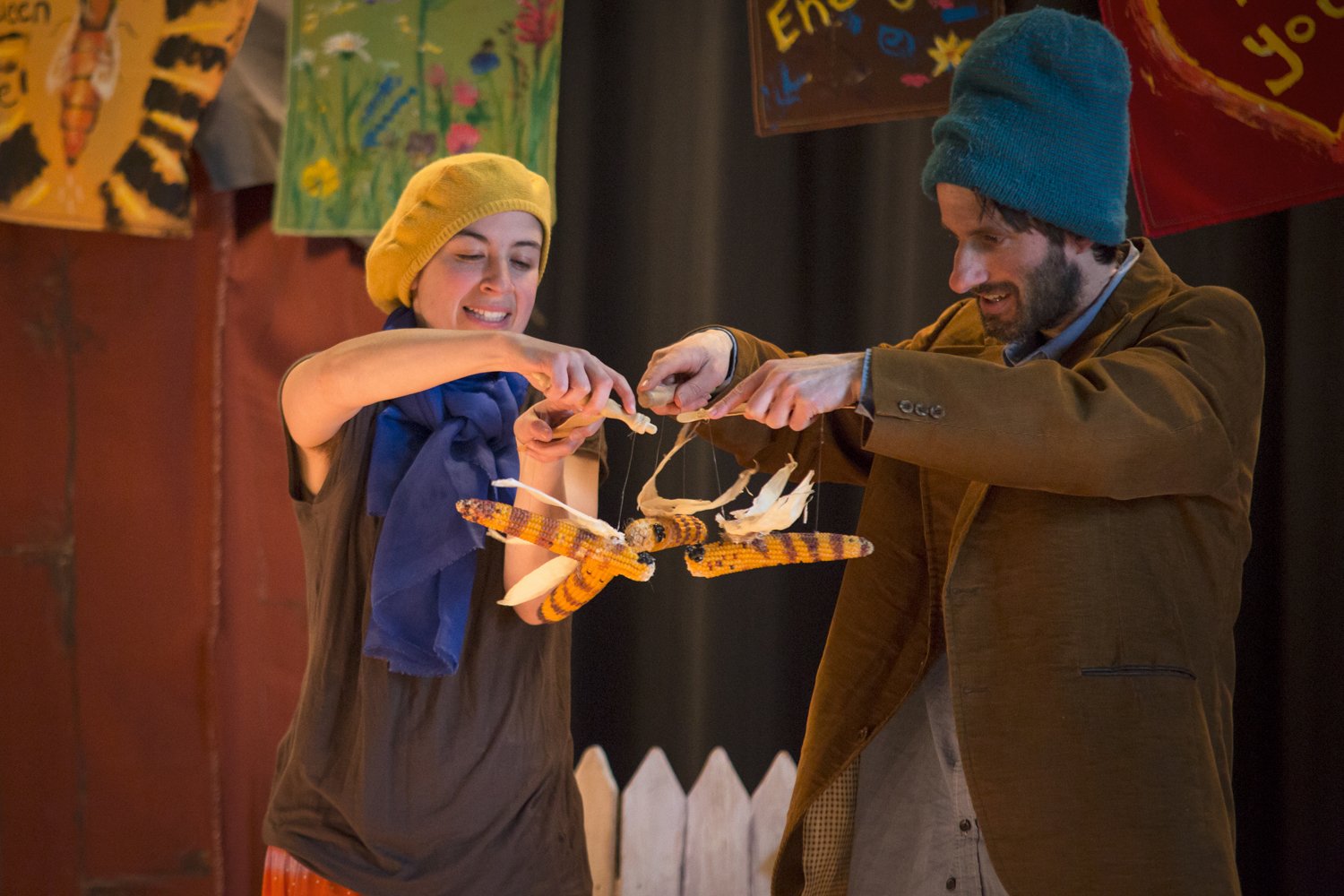 Using puppetry, clowning, dance, live music and lots of audience participation, Piti Theatre Company will raise awareness about the honeybee's plight and give children and adults tools for helping pollinators thrive in their communities.
Please Register HERE