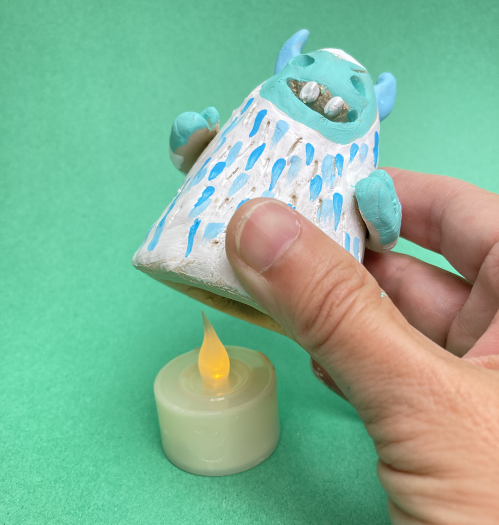 Craft a cute yeti with air dry clay. Make the body from a pinch pot and
hand build arms, horns and a toothy smile. Glowing from within is a
battery-operated candle that illuminates the face. Patrons will paint the yeti
before they leave the program. Battery-operated candle included!  
Register HERE!