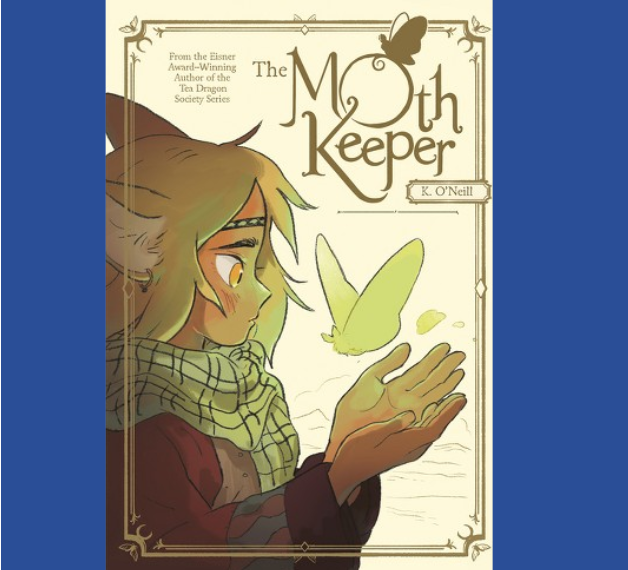 Children ages 8-12 can join this monthly graphic novel book club. This month we will be reading The Moth Keeper by Kay O'Neil. Pick up your copy in the Children's Room!
Summary: Being a Moth Keeper is a huge responsibility and a great honor, but what happens when the new Moth Keeper decides to take a break from the moon and see the sun for the first time? From the author of the beloved Tea Dragon Society comes a must-read for fans of the rich fantasies of Hayao Miyazaki and the magical adventures of Witch Hat Atelier.
Anya is finally a Moth Keeper, the protector of the lunar moths that allow the Night-Lily flower to bloom once a year. Her village needs the flower to continue thriving and Anya is excited to prove her worth and show her thanks to her friends with her actions, but what happens when being a Moth Keeper isn't exactly what Anya thought it would be?
Register HERE