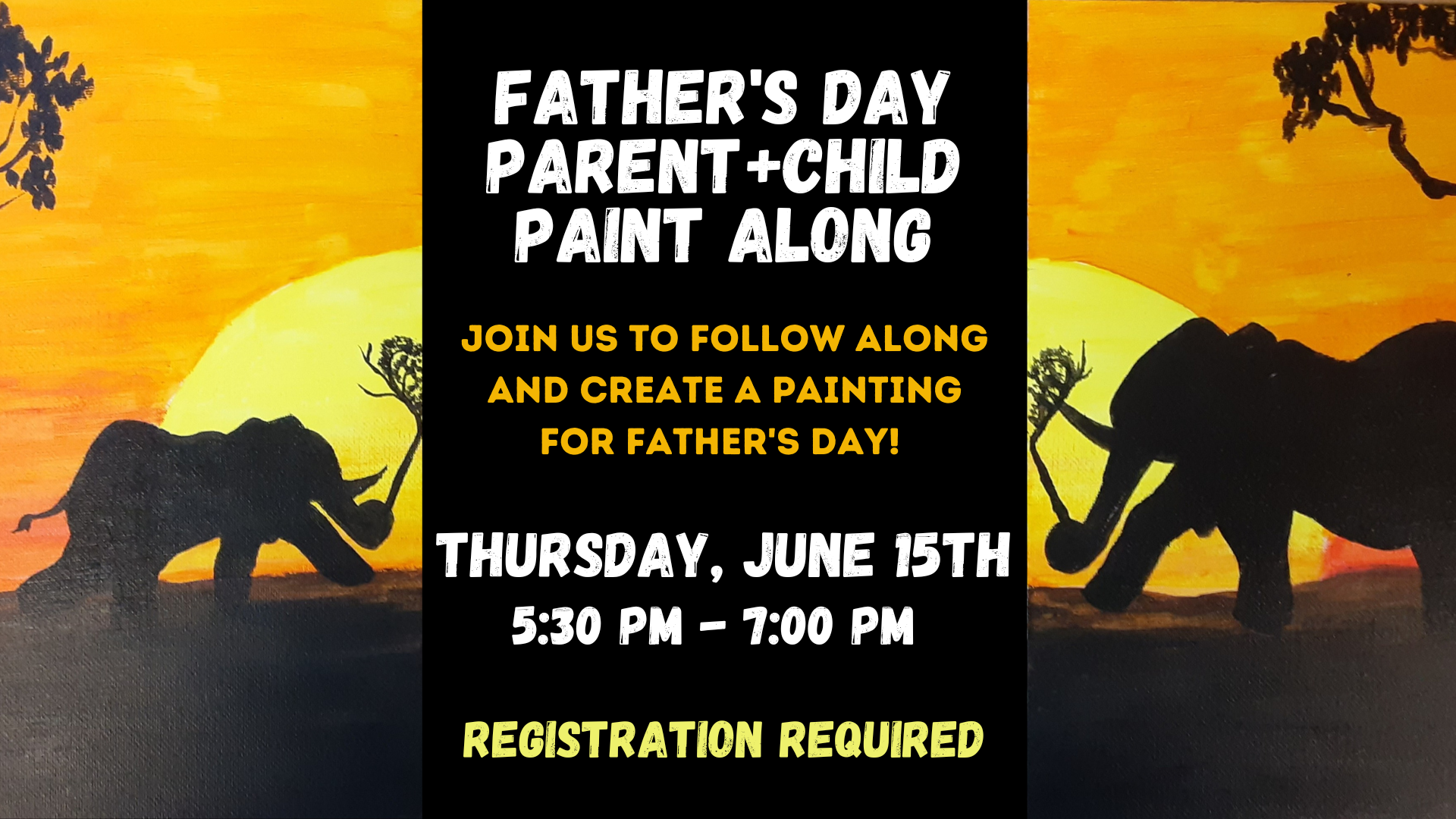 Join us for a father's day themed paint-along for parents and children! Any adult is welcome to paint along with their child.
Children and adults will each paint their own painting that will come together to form the final image.
This program is designed for children ages 8-12 and their adults.
Registration is Required. Register HERE.