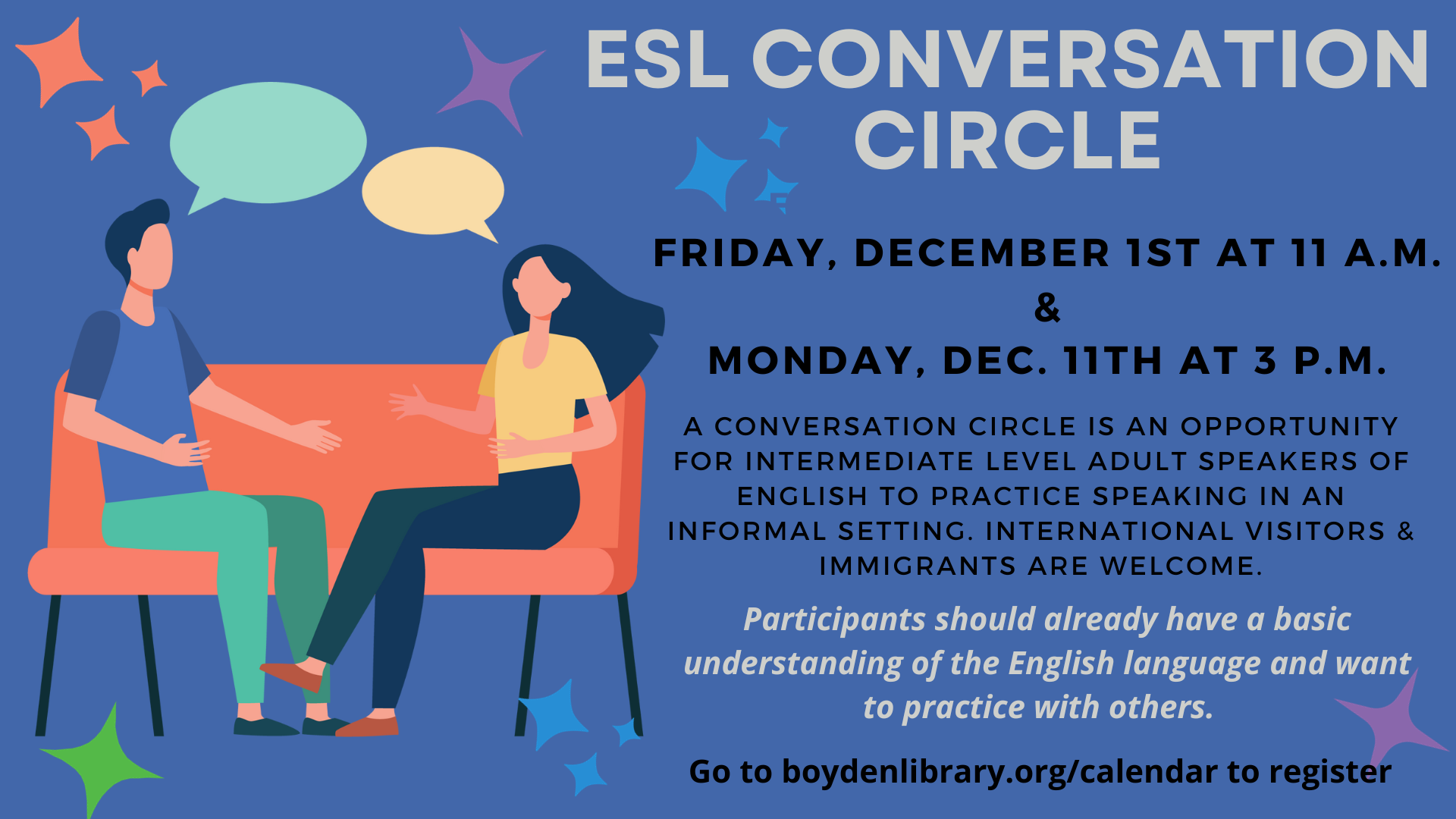 A conversation circle is an opportunity for intermediate level adult speakers of English to practice speaking in an informal setting. International visitors & immigrants are welcome.
Participants should already have a basic understanding of the English language and want to practice with others.  
Registration is strongly encouraged for this program as space is limited.
Please note: This program is not a class to learn the English language.  For more resources, please contact:
The Literacy Center
80 N. Main St.
Attleboro, MA 02703
Phone: 508-226-3603