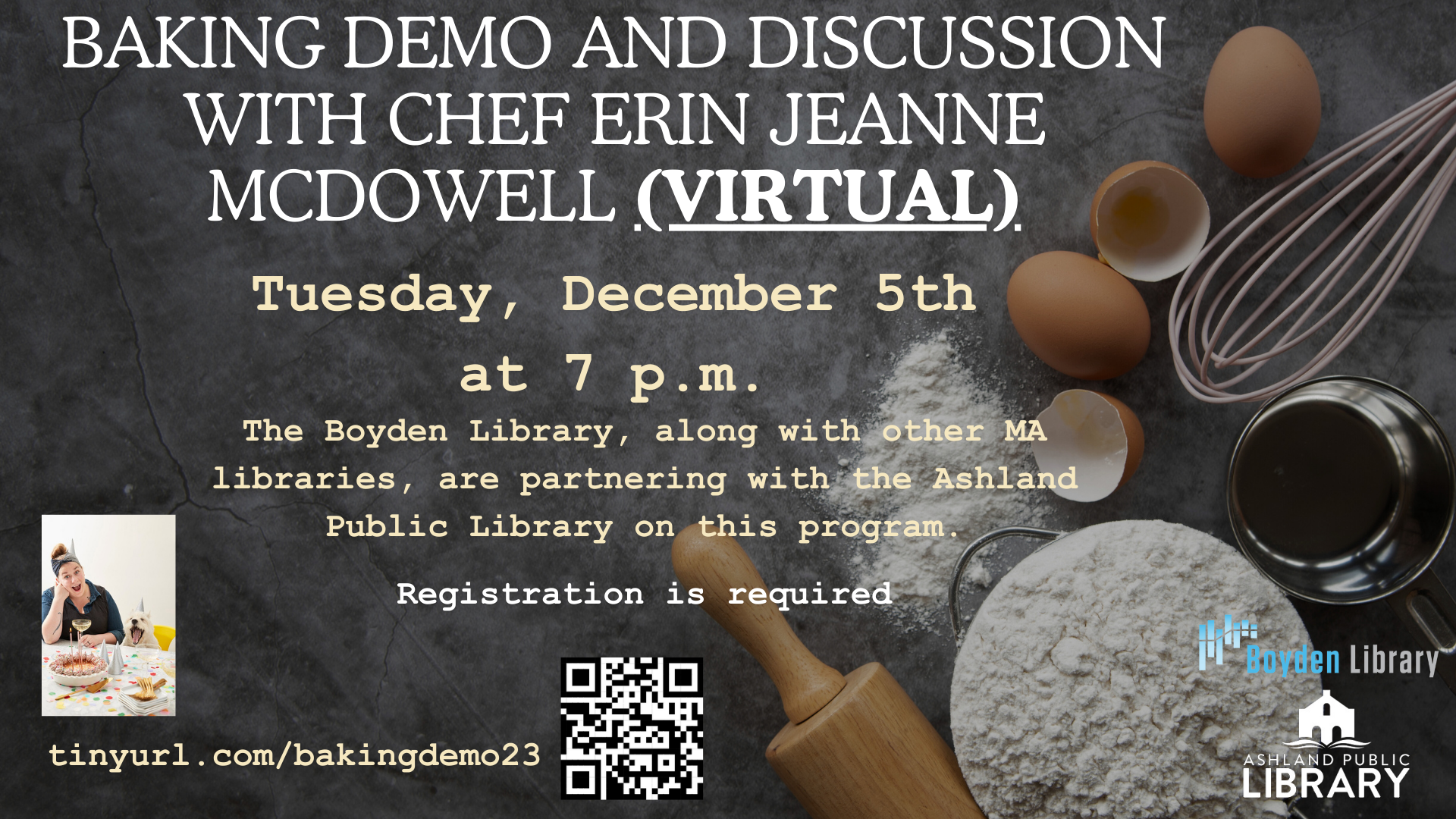 Who doesn't like a bit of holiday baking? We are so pleased to welcome Chef and Cookbook Author Erin Jeanne McDowell to our virtual stage! Erin will demonstrate how to make one of her favorite recipes and then will have some time to chat with attendees about all of our "burning" questions :). We hope you can make this very special event.
You can buy signed books (by bookplate) by Erin from Aesop's Fable. Just write that you would like the book signed in the notes
section at checkout. 
Register HERE!